The #1 Peripheral In Themeparks
The Arena Infinity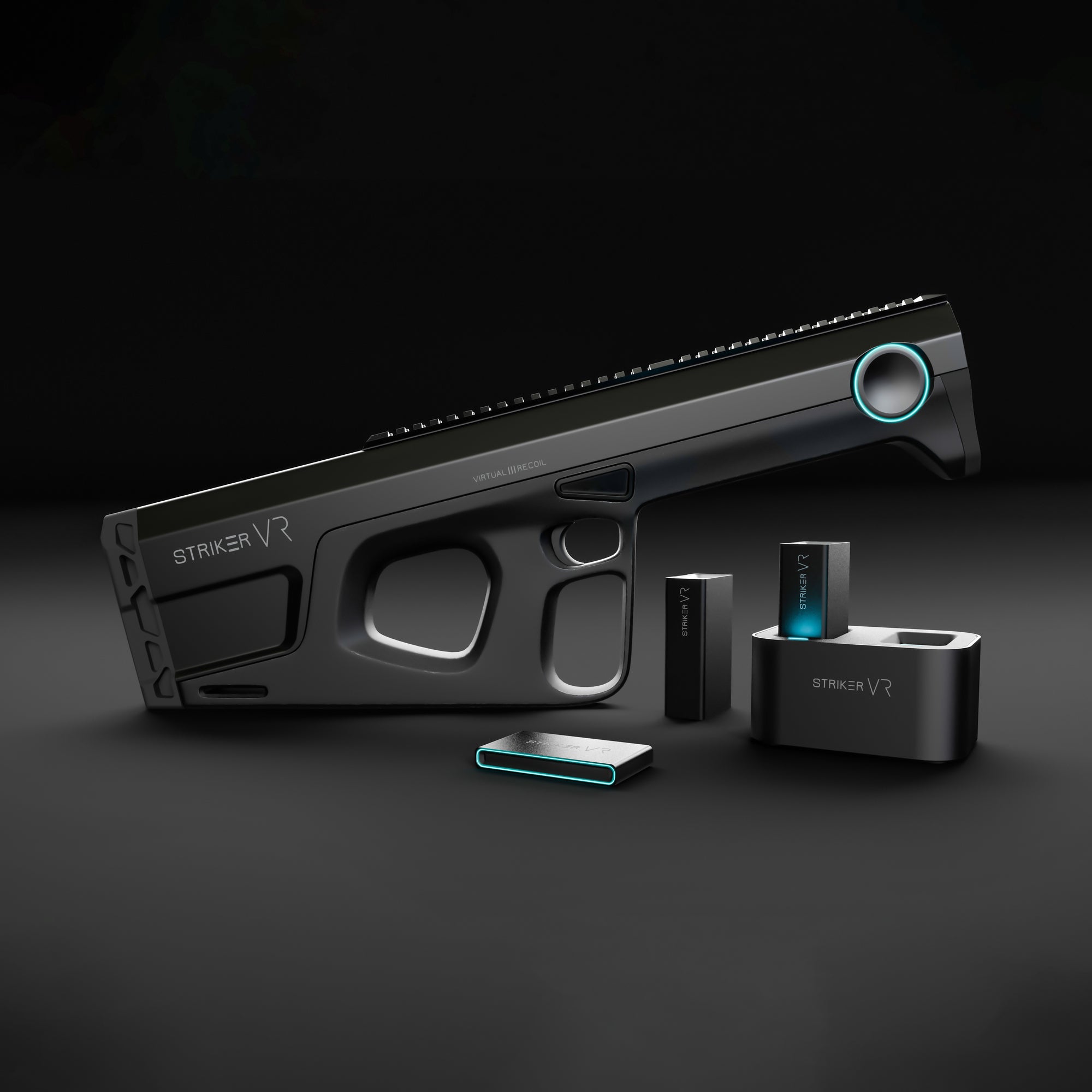 The Arena Infinity is a legacy product and not longer supported.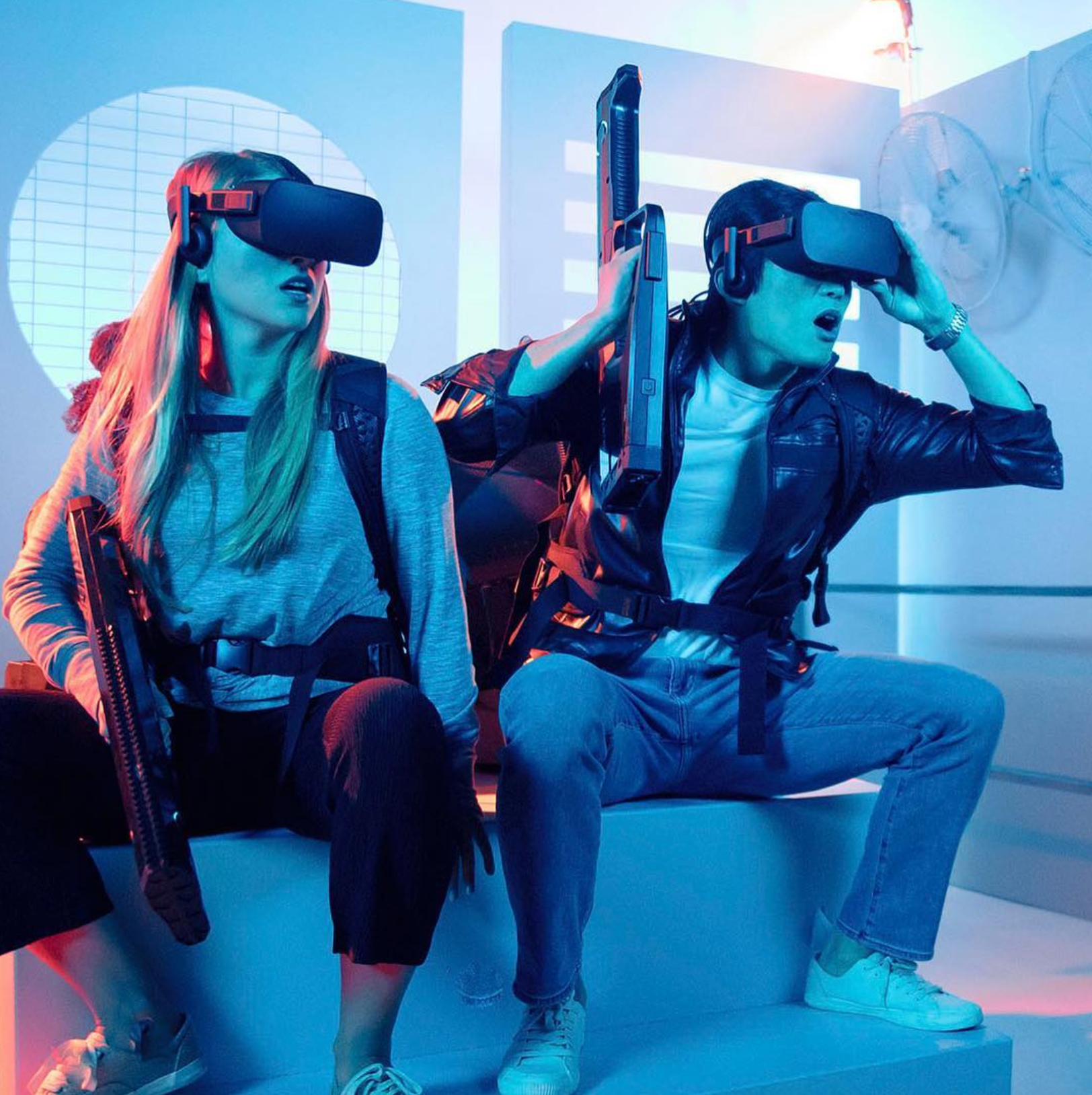 Advanced force feedback
Categorically the best in its class, the Arena Infinity™ combines a revolutionary and state-of-the-art haptic engine to deliver powerful as well as precise tactile feedback.
Fully Programmable Haptic Profiles
300 ft (~91m) Wireless Operation Radius
Integrated Tracking*
Ergonomic Design
Refined for High Throughput
25+ Player Compatibility
Intuitive Peripheral Monitoring & Diagnostics System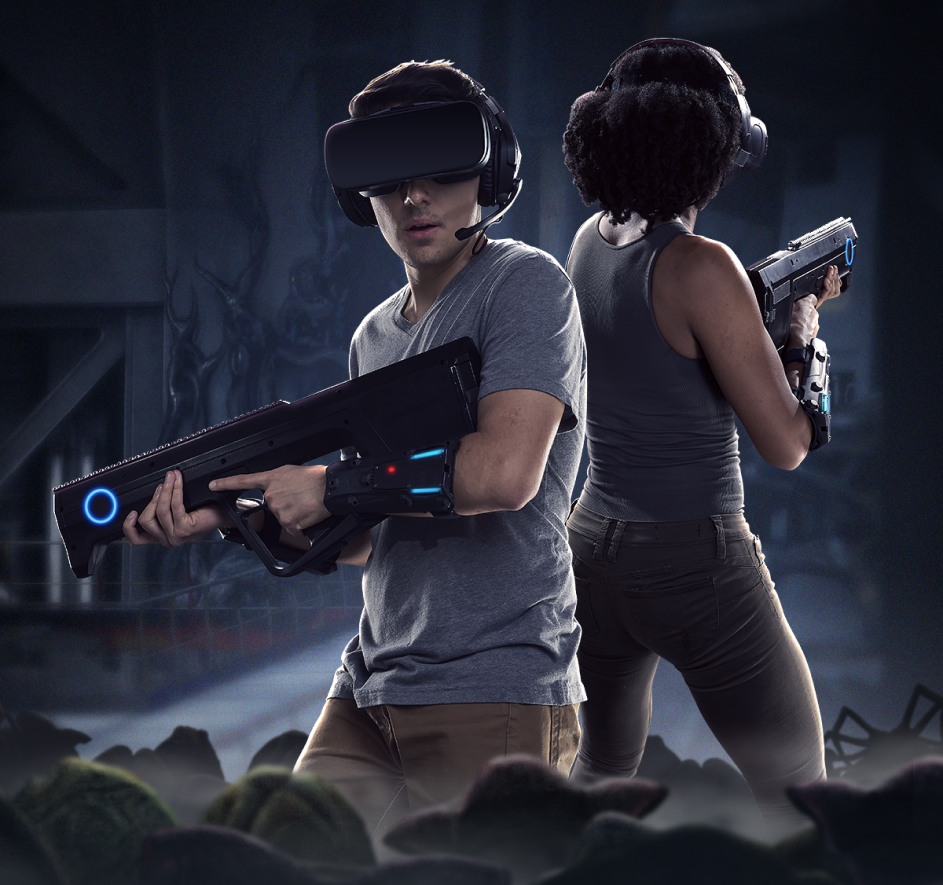 Themepark Activations
The Arena Infinity™ is deploying into Location Based Entertainment (LBE) venues worldwide. Sign up for our email list to be the first to know about new experiences.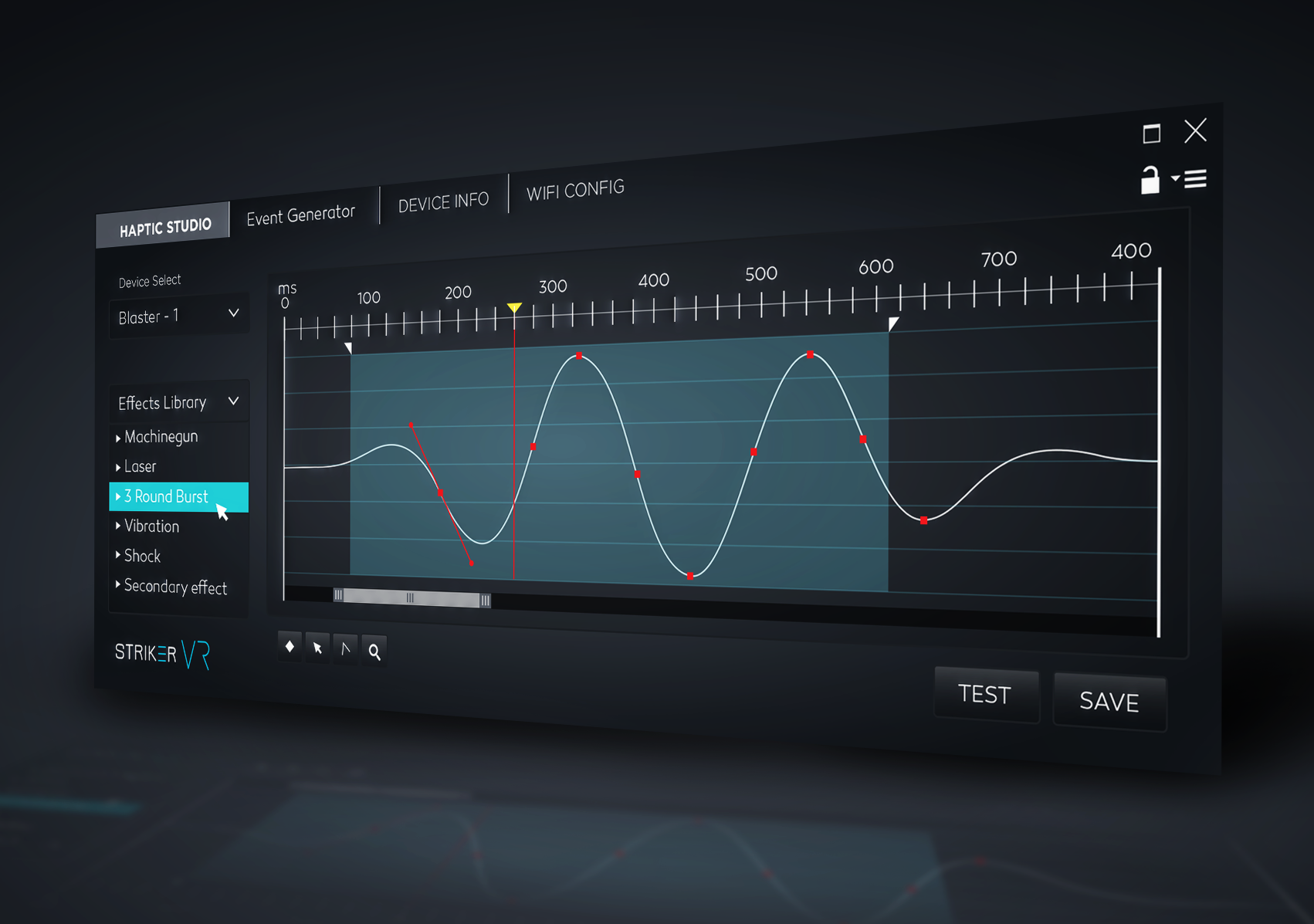 Customize Your VR Experience
Customize your VR experience with our easily programmable Arena Live™ software and positional tracking integrations.
Arena Live™ features a best-in-class haptic studio, full wireless configurations,, and real-time diagnostics. These are all the tools you need to take your Arena or Pod scale VR environments to the next level.
Product FEATURES
Fully Adjustable Haptics
Color Programmable RGB LED Halo for Game Play / Diagnostics
Micro USB Ports for Firmware Updates / Accessory Connection
Access to Arena Live™ Software Suite
2-Strap Restraining System
USER INPUT
Dual Touchpads: 40mm w/ Push Button & Customizable Functionality
Trigger: Designed for Easy Pull & Consistent Use
L / R Secondary Buttons: Programmable for Secondary Functions
Base Button: Reloads or Programmable for Other Common Functions
ON / OFF (Hold) Momentary Power Button
BODY Design
Standard Picatinny Rail for Accessories / Alternative Tracking
Reinforced Rubber Muzzle & Rear Shoulder Stock
Rugged Polycarbonate Housing
Rear Loading Battery Compartment
Ergonomically Designed Grip Areas
Two-Tone Finish with Matte Coating for Additional Mark Resistance
Arena Infinity Technical Specifications
CUSTOMIZABLE DESIGN
With Arena Live™ you have easily programmable & fully customizable haptics at your fingertips.
TRACKING AGNOSTIC
The Arena Infinity™ can be outfitted with various integrated and external tracking technologies.
ACTIVE MONITORING
Real-time monitoring of battery life, hardware use & error analysis through Arena Live™.