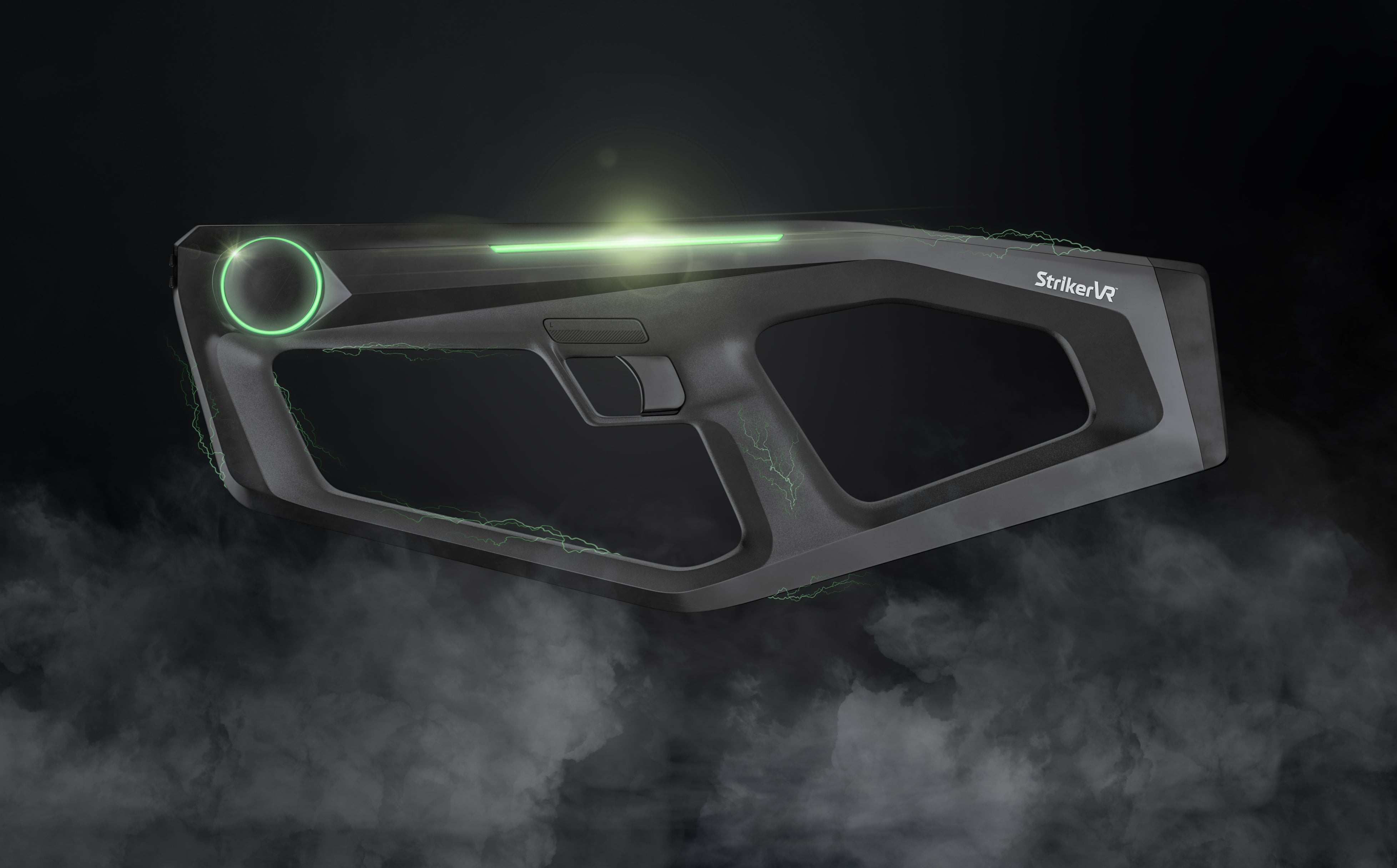 Introducing
The Mavrik-Pro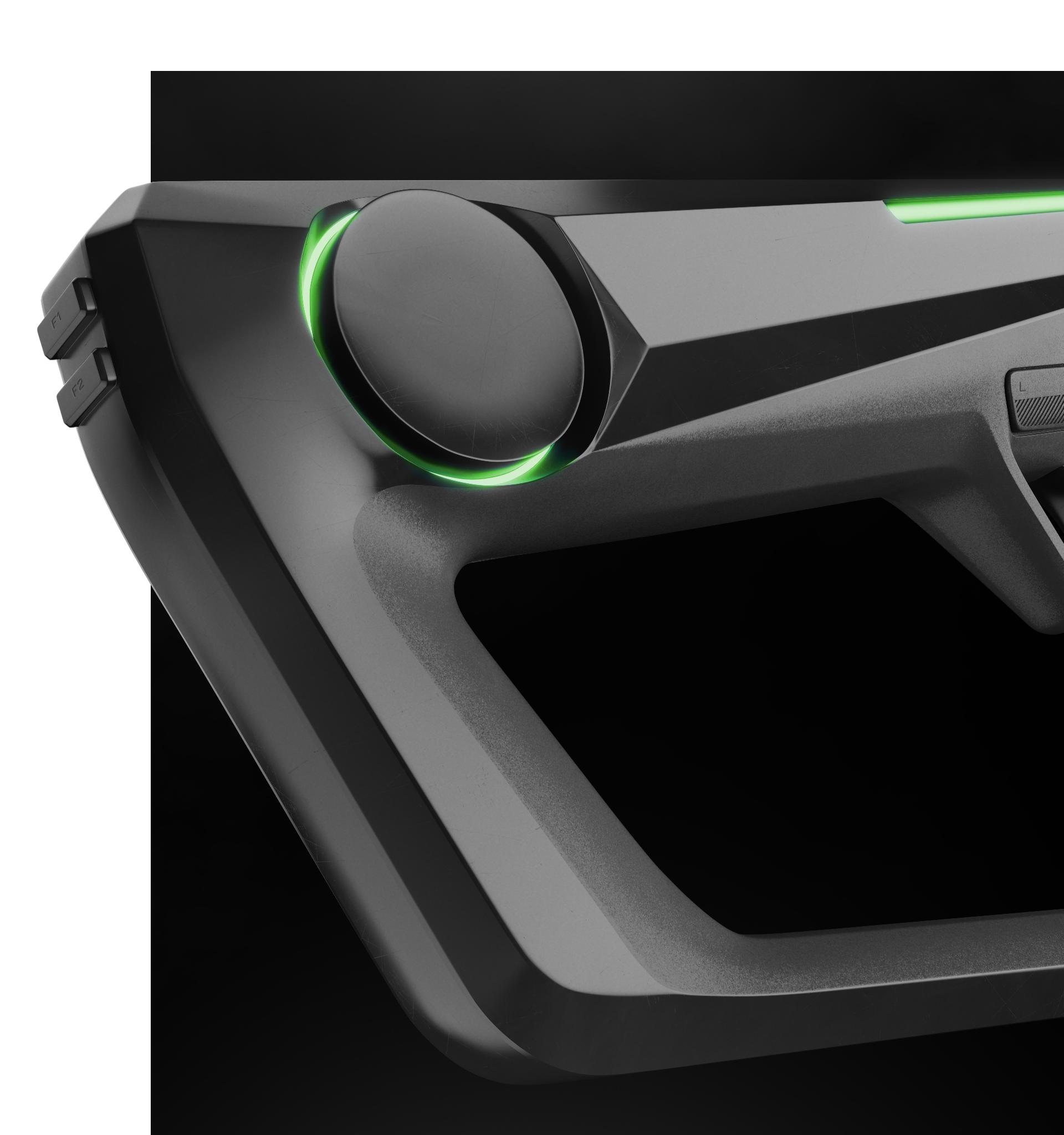 Sporting Goods for the Metaverse
With the StrikerVR Mavrik-Pro players are able to experience VR gaming like never before. Its innovative recoil and haptic technologies unlock incredible, high-fidelity force effects that can simulate limitless tools and environments. The future of VR gaming starts now—you need to feel it to believe it.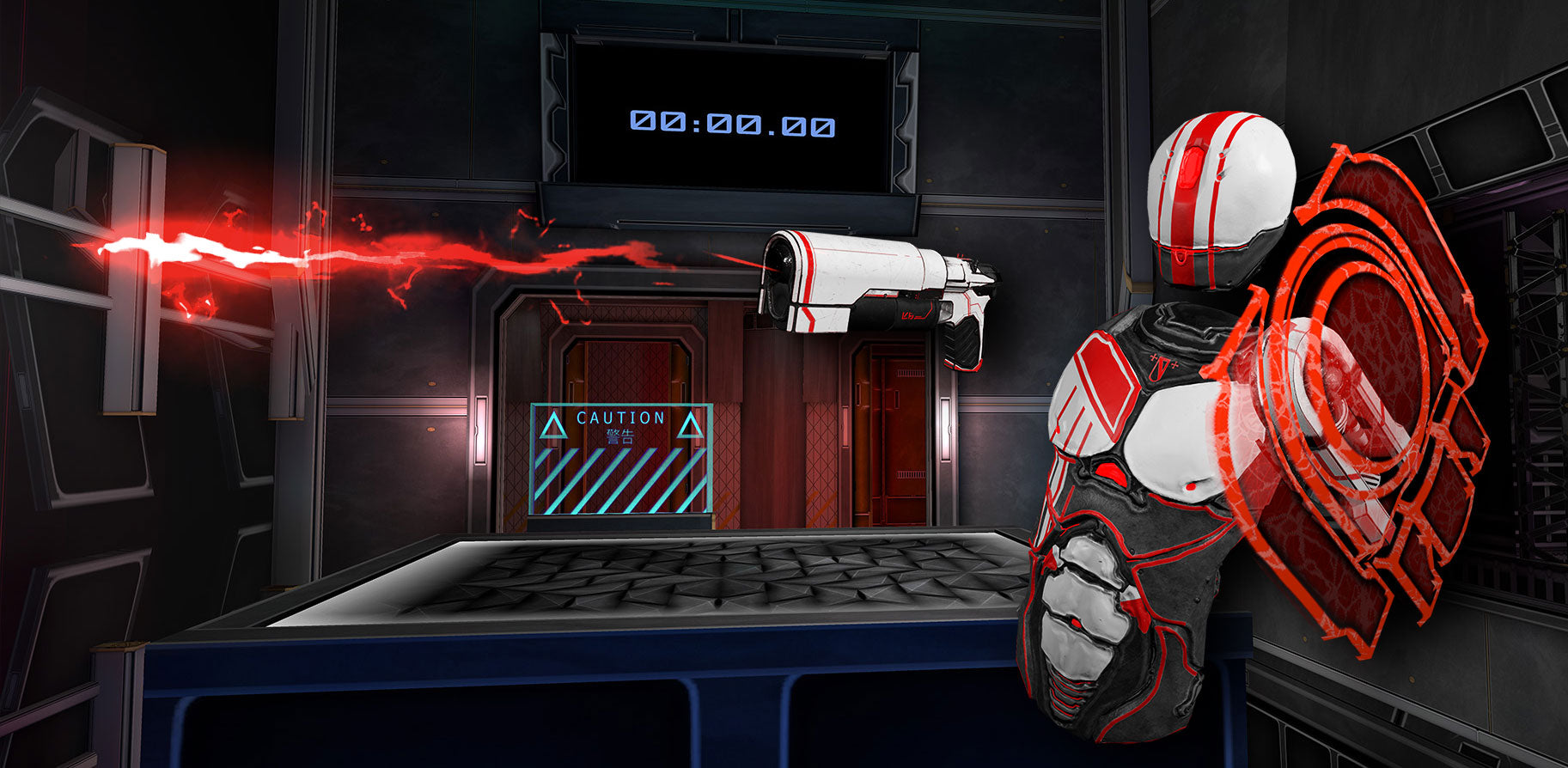 Spawnpoint
RE:COIL
Get ready to face off against your friends and family in RE:COIL - the ultimate competitive VR shooter.

Suitable for groups of 2-12 players from ages 7 and up, RE:COIL is built for everyone from casual players to hardcore esport fans. Battle across a diverse set of arenas in this energetic shooter, landing skillful bounce shots and deflecting incoming projectiles with your energy shield.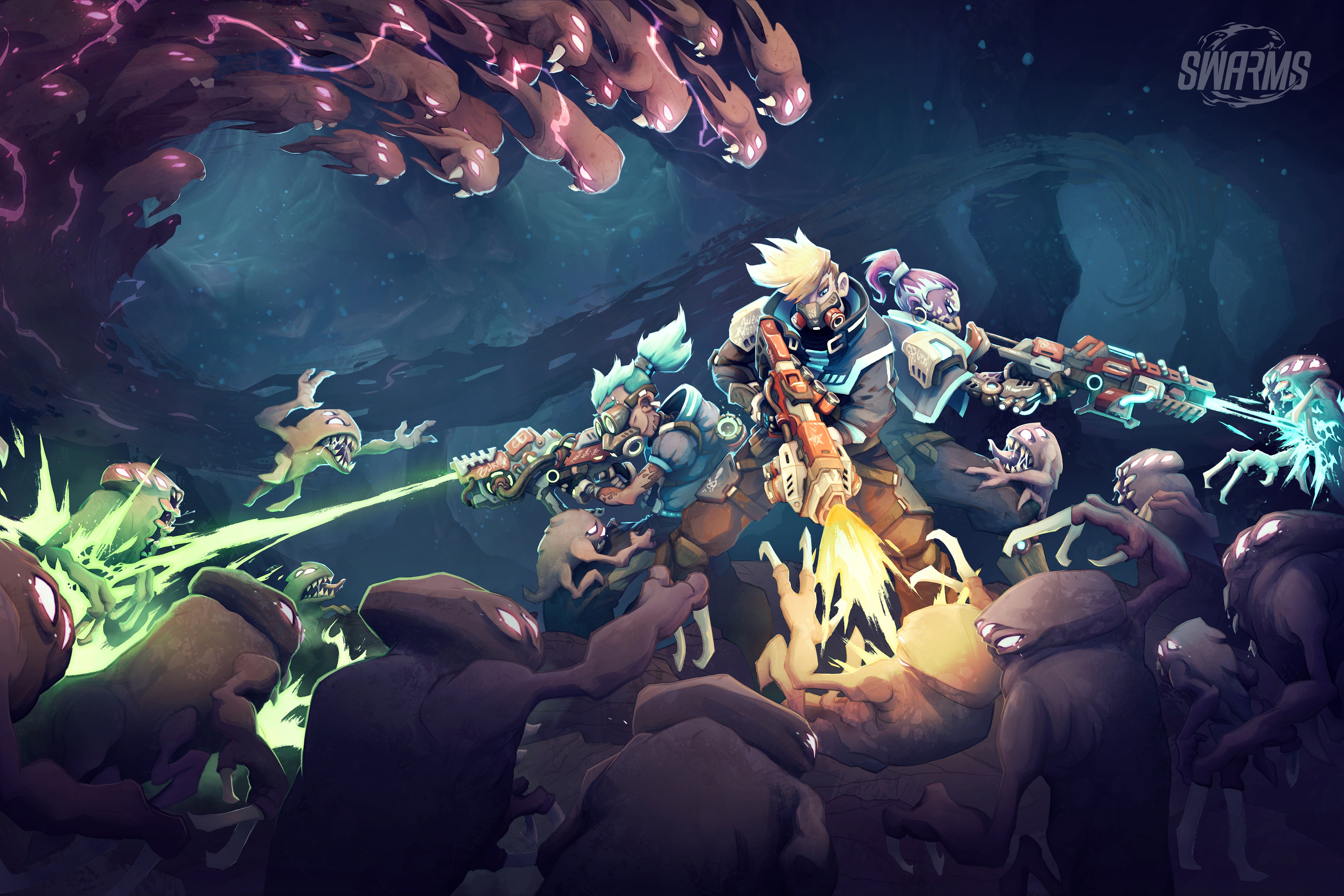 Fishing Cactus
Swarms!
Hornest, half-prison, half-home to the Hive, a race of slimy horrors which have laid there in slumber for eons. When mankind discovered the warp tech, they opened a gate to the Hornest realm. Swarms of monstrous creatures are now seeping through the cracks of reality to invade our universe. You and your teammates are part of a group of elite fighters who have been sent to Corigis-B12, a distant mining facility close to the warp gate in an attempt to stop the invasion... Will you survive?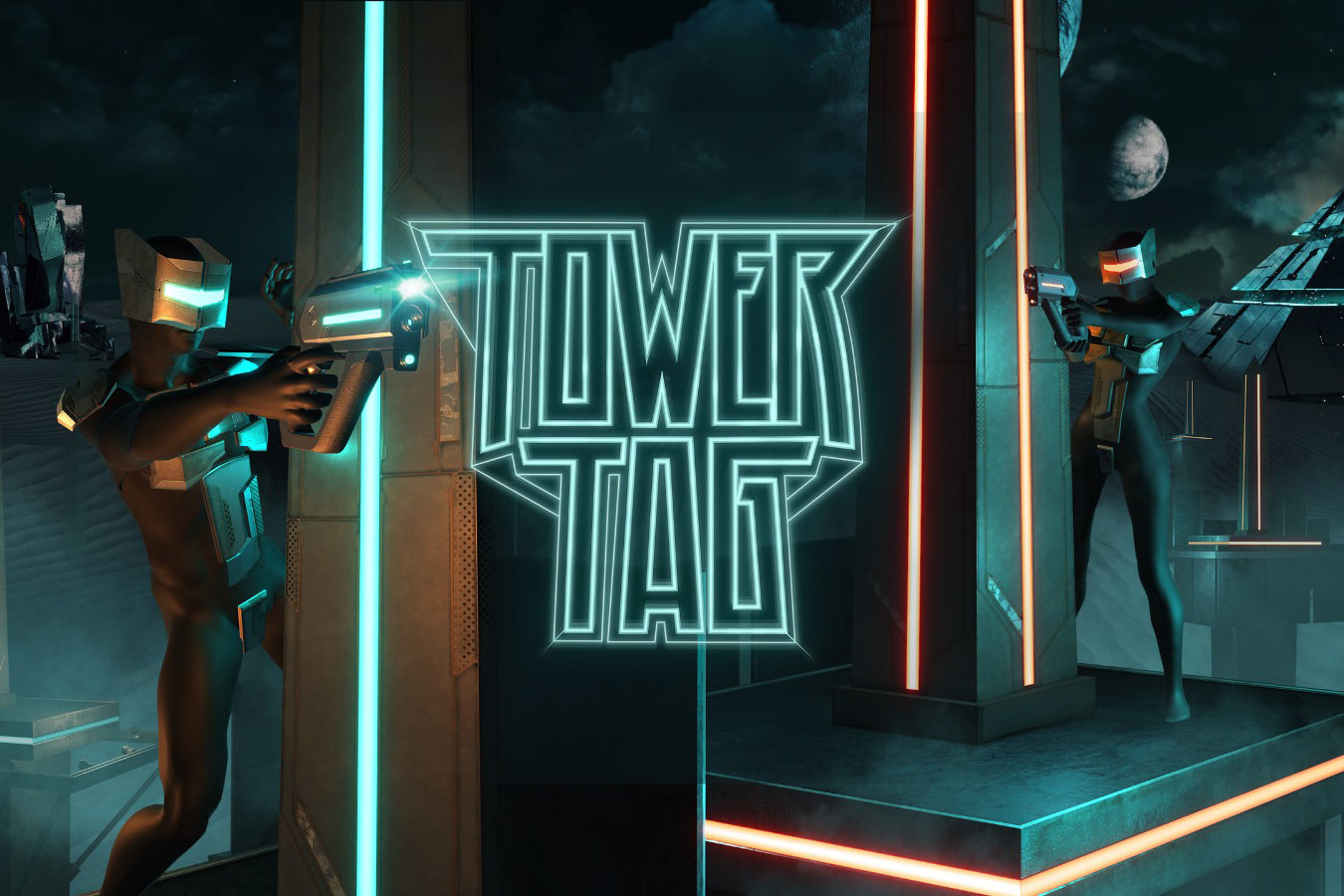 Tower Tag
Tower Tag is a hyper-dynamic futuristic paintball like PVP shooter with a grappling hook locomotion method that becomes second nature instantly. Without any motion sickness! Conquer as many tower platforms with your team as possible to be able to move quickly across the field and beat your opponents with tactics and surprise. Tower Tag works without complicated button assignments so you can concentrate on the essentials, become one with the game and let your body be the controller.
10 Seconds Of Testing StrikerVR's Gun Recoil System and I'm Sold.
Ben Lang
ROAD TO VR
Striker VR has come up with a futuristic looking gun... that could usher a new world of Laser Quest.
Kieren McCarthy
theregister.co.uk
An incredibly well-built gun peripheral featuring some impressive kickback and reloading functionality.
Kyle Melnick
VR Scout